Small steps, big impact. Together, let's create a brighter future by embracing the power of #onepositivechange and inspiring others to do the same.
About the Challenge
Complete these 3 things for a chance to win our incredible prizes - don't miss out!
Make your

#Onepositivechange
Decide on your #Onepositivechange that you can commit to for two weeks. Use our guidebook, community, free sessions, tools and resources to help kickstart your new change! Need ideas on what your #Onepositive change should be? We've got you, hit the button below to see our guide on what to choose.
I need inspiration!
Declare your
#Onepositivechange
People who write down their goals are 42% more likely to achieve them than those who don't so fill our our application form and declare your #Onepositivechange. This process will help you think more deeply about your aspirations and provide a clear roadmap for success, and give you the chance to win some amazing prizes!
Make it official!
Share your

#Onepositivechange
It's a well-known fact that sharing your goals with others increases your chances of achieving them! So, don't keep your #onepositivechange to yourself. Tell your friends, shout it from the rooftops and make sure you are following FiiT4GROWTH on Linkedin have shared the competition post. Good luck!
Spread the positivity!
Get Involved
Extra ways to get involved, create a ripple effect of positivity and long-lasting change.
Talk to a F4G Coach about your
#Onepositivechange
Book a 20-minute call with one of our F4G coaches to discuss your #onepositivechange and get quick tips on resilience and making positive lasting change.
Book a session
Download your

#Onepositivechange

Handbook

Our Habit-Forming Handbook is your go-to tool for this challenge, with a habit tracker, goal breakdowns, tips, and advice to help you achieve positive, lasting change.
Download
Enter your
#Onepositivechange

Team

Want to enter as a team? Take a look at our Team Guide and register here for an additional chance to win FiiT4GROWTH High-Performance Coaching.
Register as a Team
Everyone's a winner with their new lifestyle change but a few participants will also have the chance to win one of these amazing health and wellness prizes!
A Luxury Spa Retreat with Exclusive Collection
Enter for a chance to win a luxurious 2-night spa break for two with Exclusive Collection in the UK!
Celebrate your success with your accountability partner at a stunning Exclusive Collections property, with access to world-class spa facilities and services. The ultimate self-care reward, you'll indulge in a range of amenities designed to promote relaxation, wellness, and rejuvenation, including access to a sauna and steam room, hot tubs, and swimming pools.
An Apple Watch Series 8
Take control of your health and unlock a world of possibilities with this cutting-edge wearable device.
The Apple Watch is the ultimate companion for your well-being. It seamlessly integrates into your daily routine, empowering you to track your fitness goals, monitor your health metrics, and stay connected like never before.
A Dyson Airwrap or Fan
Unlock a new level of self-expression, confidence, and well-being with the Dyson Airwrap. This versatile styling tool not only lets you effortlessly create stunning hairstyles but also promotes healthier hair by minimizing heat damage. Experience the joy of experimenting with different looks, all while taking care of your precious locks.
Class Pass & GrowthDay Subscriptions, Massages and other goodies!
Unleash your wellness potential with Class Pass, GrowthDay, and indulgent massages. Discover diverse fitness options, personal growth resources, and pure relaxation in one transformative package. Elevate your well-being with this ultimate trio of goodness.
The Butterfly Effect of Transformation: Designing Your #Onepositivechange Challenge
The Butterfly Effect of Transformation
Just like the fluttering wings of a butterfly that can ultimately influence weather patterns around the world, your small but intentional actions have the power to spark a wave of transformation in every aspect of your being.
In this challenge, we invite you to embrace the concept of the butterfly effect, where #onepositivechange sets in motion a chain of remarkable transformations. It all begins with a conscious decision to take action.
Not sure what positive change to choose? Don't worry, we're here to guide you.
Embrace Your Inner Compass
We understand that embarking on the path to positive change can feel overwhelming at times. That's why we invite you to embrace your inner compass and join us on this transformative journey. As you embark on your #OnePositiveChange journey, there are two approaches you can choose from:
Break down your big, hairy, audacious goals into two-week achievable challenges. Take advantage of our abundant resources and supportive community to accelerate your progress.

Alternatively, focus on a small but significant action that you've been postponing or wanting to do. This will contribute to your personal growth and overall well-being.
Get Inspired by the F4G A-Team
John
#onepositivechange: As a team leader, I commit to fostering collaboration and innovation. My goal is to organize at least two brainstorming sessions or team-building activities during the next two weeks. I am determined to create an environment where everyone feels comfortable sharing ideas and thinking creatively. Let's ignite the spark of innovation!
Matt
#onepositivechange: I commit to establishing a productive morning routine for work. With intention, focus, and energy, I will dedicate 30 minutes each morning to walking and meditating. Excited to kick-start my days on a positive and centered note!
Ellie
#onepositivechange: I commit to giving up sugary snacks. With the support of the F4G Community, I am determined to make this change stick for good! Excited for the healthier journey ahead!
Artemis
#onepositivechange: As a coach, I commit to deepening my coaching skills. My goal is to dedicate at least 30 minutes each day for the next two weeks to study coaching techniques, attend webinars, or read coaching-related materials. With the support of the F4G Community, I am determined to enhance my coaching abilities and provide even more value to my clients. Let's strive for continuous growth and improvement!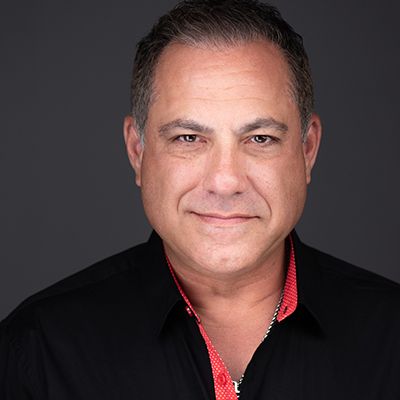 Jeffrey
#onepositivechange: As a coach, I commit to fostering accountability in my clients. My goal is to establish a system where clients set and report on their goals each week for the next two weeks. With the support of the F4G Community, I am determined to help clients stay on track, overcome challenges, and celebrate their progress. Let's create a culture of accountability and achievement!
Philipp
My #onepositivechange over the next two weeks is to do 20 minutes of meditation in the morning.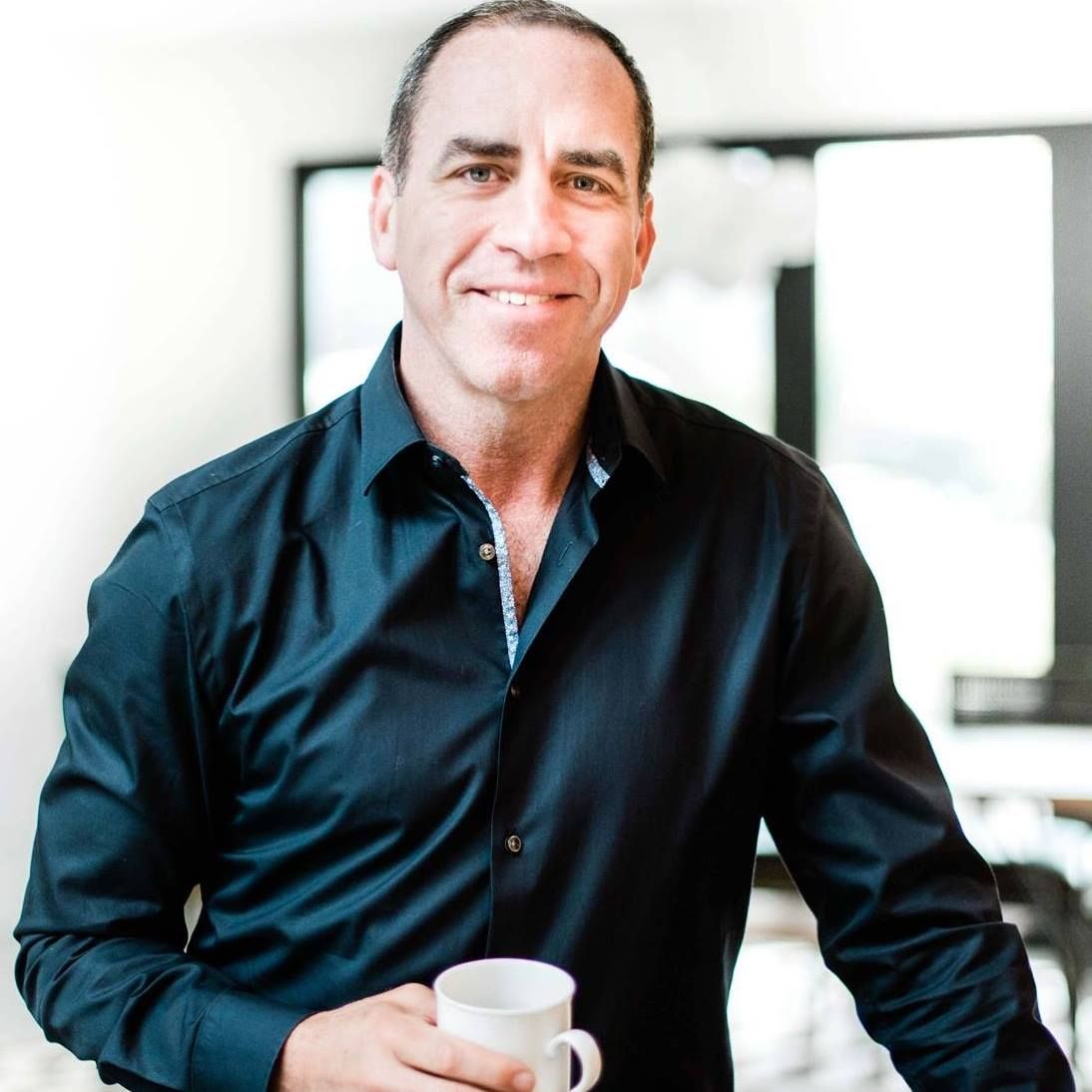 Nate
I commit to rekindling my passion for playing the guitar. My goal is to practice the guitar for at least 30 minutes every day for the next two weeks. Specifically, I will focus on revisiting chords, scales, and learning new songs. With the support of the F4G Community, I am determined to regain my musical skills, explore different playing styles, and experience the joy of creating music. It's been too long!
Kristin
#onepositivechange: As a dedicated professional, I commit to being fully present and prioritizing quality time with my family. My goal is to set aside at least one uninterrupted hour each day for meaningful interactions with my loved ones for the next two weeks. With the support of the F4G Community, I am determined to create lasting memories, strengthen bonds, and foster a harmonious work-life balance. Let's cherish and nurture our family connections!
FREQUENTLY ASKED QUESTIONS
.
How many people will be in each focus group?
When can I use my coaching session?
Do you have any incentives if I refer a friend?
Do you have any incentives if I refer a friend?